Please feel free to contact us if you require more information on the services we provide. We will be pleased to advise you on how to develop an on-line solution to meet your individual requirements. You can get in touch via our contact form if that's preferable or if need need a quick question answered use the sales hotline … 07970 667534 
Our head office is in Virginia Water (Surrey) with further offices in Richmond (Surrey), Bournemouth (Dorset).
Our registered office is:
Team Discovery Ltd
1st Floor, Lone Pine
Off Christchurch Road
Virginia Water
Surrey
GU25 4PT
Sales hotline: 07970 667534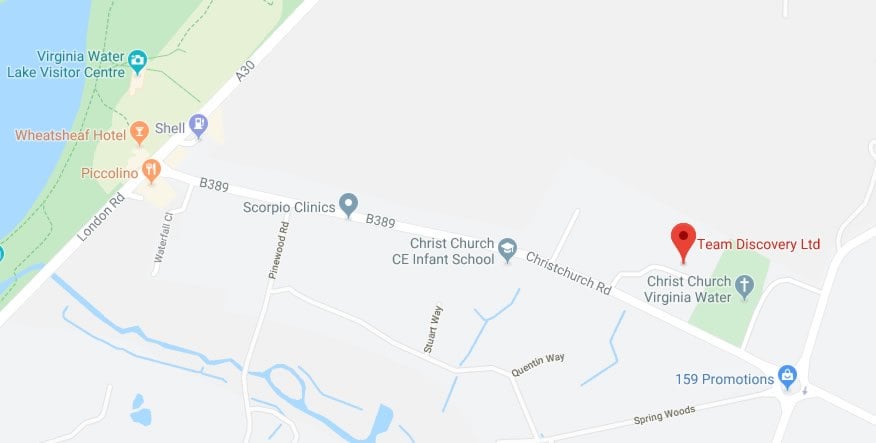 If you wish to use email to communicate with Team Discovery you first need to establish communication with our company by calling our sales hotline.
VAT number 733314460. Company registration number 4285558 registered at the above address. Registered under the Data Protection Act 1998 registration number PZ480277X.
"Download our QR code"
You might find it useful to download our QR code

Notice to Spammers: Any email addresses currently or previously provided on this site are for anyone seeking genuine assistance from our company. We do not do business with any company or person who uses our email addresses to send spam or unsolicited email. If you wish to make us aware of your product or service you should first contact us by phone and ask our permission, otherwise any email from your company will be permanently blocked.